It's time once again for the Animanicast! Here's episode twenty-one with The Flame- Wakko's America- and more!
Join Joey, Nathan, and Kelly for the twenty-first episode of the "Animanicast!" A podcast dedicated to the classic 90s cartoon show Animaniacs! Today the historic and patriotic episode 21 is discussed with segments: The Flame- Wakko's America- Davy Omelette- and Four Score and Seven Migraines Ago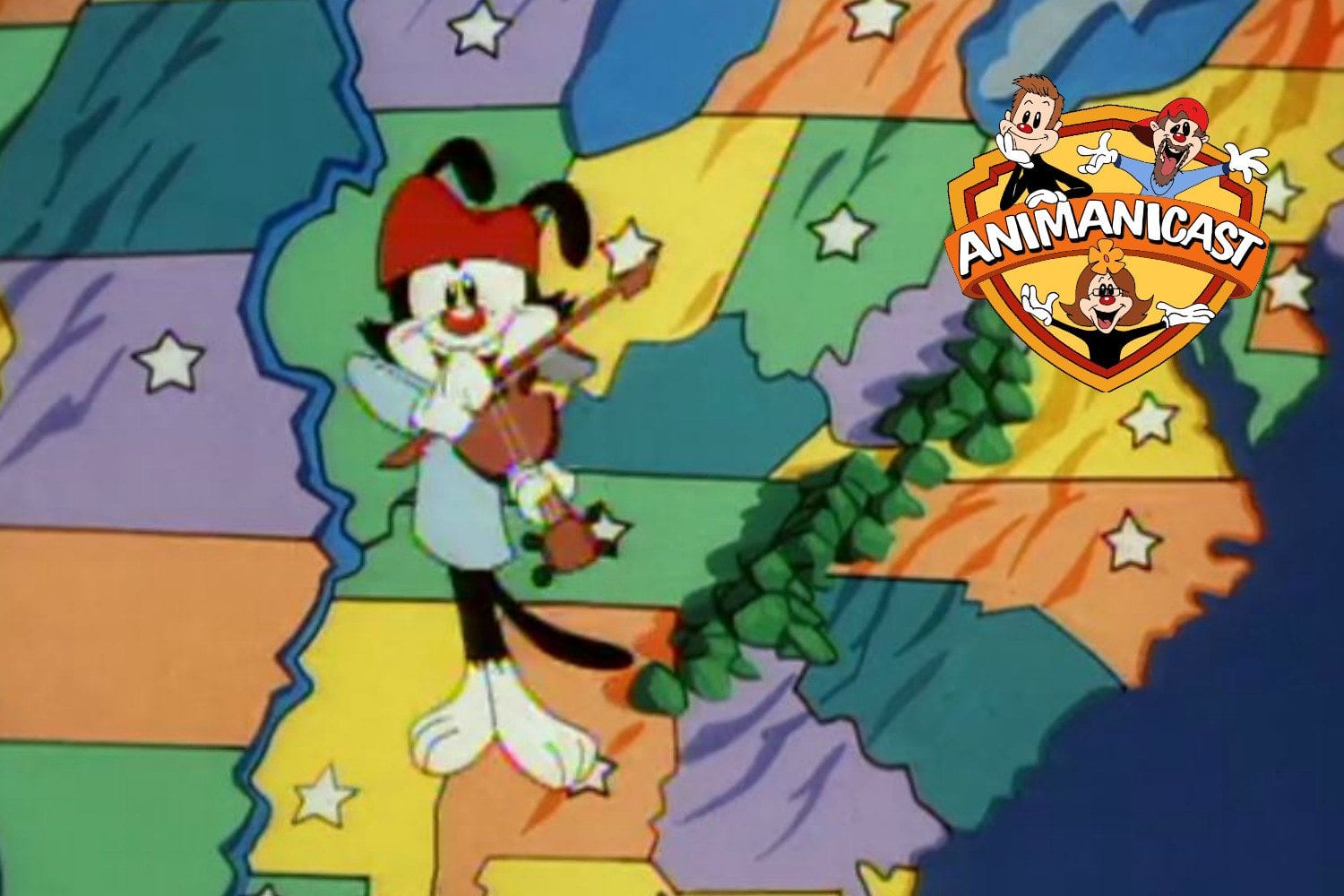 ---
---
        
---
Animaniacs S01E21 "Wakko's America" et al
Each and every week, your hosts revisit an episode of the series in the order in which they first premiered. They discuss their favorite jokes, gags, and discuss all the cultural references they can find! Each episode is given a "Water Tower Rating" by the hosts. How many water towers will this episode get? This  twenty-first episode is perfect for fans of history and geography!
"The Flame"
A tiny flame comes to life and helps Thomas Jefferson pull an all nighter. Except this time he's writing the Declaration of Independence and not just a term paper.
The hosts discuss what they liked about this segment as well as some small historical inaccuracies.
"Wakko's America"
Yakko had his fun singing about the "Nations of the World," now it's Wakko's chance to shine!
The hosts discuss what they like about this song and how it has helped them in school and beyond!
"Davy Omelette"
Chicken Boo is back. This time he's trying to GO WEST with some pioneers. Things don't go well.
The hosts discuss what they liked about this segment and Chicken Boo in general.
The origins of this particular parody are discussed as well.
"Four Score and Seven Migraines Ago"
The Warners are time traveling again and this time they're helping Abe Lincoln write the Gettsyburg Address!
Numerous references and gags are discussed. Kelly and Joey discuss the Civil War and battles that were fought in their area.
Listener Feedback!
Kurtis Findlay and his sons are back to share their thoughts on the episode! Listen to them give their honest and adorable opinions.
Contest!
It's time for another contest! In order to enter, just go to iTunes and leave a positive, five-star review! A winner will be selected soon. Prizes include an assortment of hand prepared Animaniacs vinyl decals. Including the popular "Put a Brain in the Whitehouse" campaign decal.
Contact us
First, you can send an email to [email protected]
Then you can follow us on twitter.com/animanicast
Finally, you can like us on Facebook.com/animanicast
Different ways to support the show!
If you'd like to support our show, first make sure to subscribe with your favorite podcast catcher. Then leave a five-star positive review for us on iTunes, it really helps! Finally, if you want to help fund the show and get some really cool hand prepared decals in the process click HERE!
Are you interested in getting your own ANIMANICAST SHIRT? They're in stock now at TeePublic! Get yours HERE.
Cover art by @jedishua | Intro Music performed by Kontra5t
---
About The Animanicast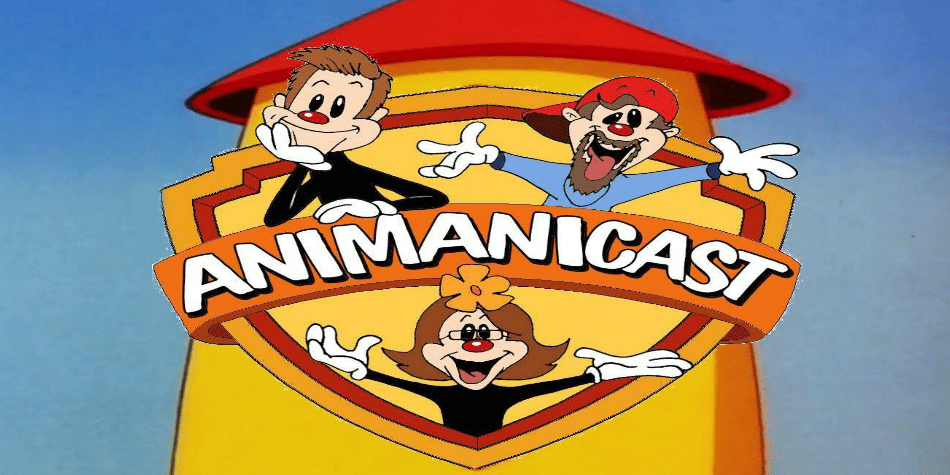 The Animanicast is a podcast dedicated to the classic animated television series Animaniacs. Join your hosts Joey, Nathan and Kelly as they revisit each episode in the order in which they were released. They'll discuss their favorite moments, jokes, characters as well as their memories of first watching the episode. Pop cultural references are also discussed in detail. (You might just learn some cool facts!) In the end, each episode receives a "Water Tower Rating" from the hosts. Cue up an episode of Animaniacs on Netflix or on DVD and then listen to the Animanicast to keep the fun going!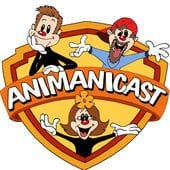 The Animanicast is a podcast dedicated to the classic animated television series Animaniacs. Join your hosts Joey, Nathan and Kelly as they revisit each episode in the order in which they were released. They'll discuss their favorite moments, jokes, characters as well as their memories of first watching the episode. Pop cultural references are also discussed in detail. (You might just learn some cool facts!) In the end, each episode receives a "Water Tower Rating" from the hosts. Cue up an episode of Animaniacs on DVD or Hulu and then listen to the Animanicast to keep the fun going! Cover art by @jedishua Intro Music performed by Kontra5t