It's time for Animanicast! Joey, Nathan and Kelly cover "Yakko's World" and more classics!
Join Joey, Nathan, and Kelly for the second episode of the "Animanicast!" This is a podcast dedicated to the classic 90s cartoon show Animaniacs! This time they discuss the second episode of the series, featuring the segments Yakko's World, Cookies for Einstein, and Win Big!
                        
---
---
Animaniacs S01E02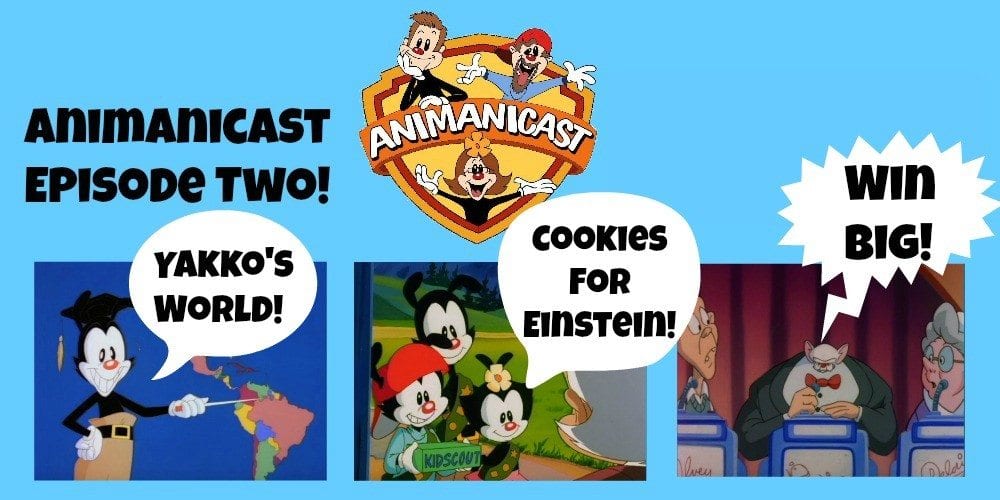 Every week, your hosts revisit an episode of the series in the order in which they first premiered. They discuss their favorite jokes, gags, and discuss all the cultural references they can find! In this episode, the trio takes a look at one of the most iconic episodes of the series! Three fantastic segments are discussed and reviewed. See below for show notes on each segment.
"Yakko's World"
It's helped countless kids and adults learn about the nations of the world with a catchy tune. How well do YOU know Yakko's World? How much will Joey and Nathan know? Will Kelly know more than they do? (SPOILER: YES!) Listen to interesting facts about this song and even audio of the time where the voice of Yakko, Rob Paulsen, dedicated a performance of the song to our own Kelly!
"Cookies for Einstein"
The Warners are trying to sell Kid Scout cookies to Einstein. However, he's too busy trying to figure out the theory of relativity. Luckily, the Warners are there to help! Well, sort of. This segment has non-stop gags, jokes and references that our hosts have lots of fun discussing. Everything from Einstein's theories to pocket fishermen are talked about!
"Win Big"
This is Pinky and the Brain's first segment in the series and it is a classic. Brain needs to go on the game show Gyp-Parody in order to get enough money to buy an infindibulator that will help the mice take over the world! Did the Brain succeed? NO! But, that's no surprise.
You might be surprised to find out, however, that this episode has strong connections to the classic TV series "The Honeymooners." You may also be surprised to find out that Kelly may one day be on Jeopardy! Maybe she'll be able to get an infindibulator.
How many water towers will this episode get? Listen to find out.
Cover art by @jedishua | Intro Music performed by Kontra5t
---
About The Animanicast

The Animanicast is a podcast dedicated to the classic animated television series Animaniacs. Join your hosts Joey, Nathan and Kelly as they revisit each episode in the order in which they were released. They'll discuss their favorite moments, jokes, and characters, as well as their memories of first watching the episode. Pop cultural references are also discussed in detail. (You might just learn some cool facts!) In the end, each episode receives a "Water Tower Rating" from the hosts. Cue up an episode of Animaniacs on Netflix or on DVD and then listen to the Animanicast to keep the fun going!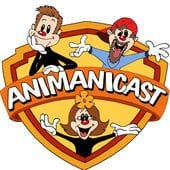 The Animanicast is a podcast dedicated to the classic animated television series Animaniacs. Join your hosts Joey, Nathan and Kelly as they revisit each episode in the order in which they were released. They'll discuss their favorite moments, jokes, characters as well as their memories of first watching the episode. Pop cultural references are also discussed in detail. (You might just learn some cool facts!) In the end, each episode receives a "Water Tower Rating" from the hosts. Cue up an episode of Animaniacs on DVD or Hulu and then listen to the Animanicast to keep the fun going! Cover art by @jedishua Intro Music performed by Kontra5t