It's time once again for the Animanicast! Here's episode sixteen with "Chalkboard Bungle", "Hurray for Slappy" & "The Great Wakkorotti"
Join Joey, Nathan, and Kelly for the sixteenth episode of the "Animanicast!" A podcast dedicated to the classic 90s cartoon show Animaniacs! Today is episode 16 with "Chalkboard Bungle", "Hurray for Slappy" and "The Great Wakkorotti"
---
---
        
---

Animaniacs S01E16 "Chalkboard Bungle," "Hurray for Slappy" & "The Great Wakkorotti"
Each and every week, your hosts revisit an episode of the series in the order in which they first premiered. They discuss their favorite jokes, gags, and discuss all the cultural references they can find! Each episode is given a "Water Tower Rating" by the hosts. How many water towers will this episode get? This sixteenth episode features the Warners going to school, Slappy helps give an explosive presentation at a Friar's Club dinner, and "The Great Wakkoroti" makes his premiere.
Chalkboard Bungle
Ms. Flamiel is hired to teach the Warner siblings, as expected things do not go as planned and "chaos ensues." Before you know it, the Warners have broken every single rule on the board and pull a switcheroo, landing Ms. Flamiel in the water tower!
References to a classic (?) movie and soda commercials are discussed.
While this segment has some great dialogue and gags, the animation quality unfortunately negatively impacts the episode. Joey believes that the episode would be improved by making a "Special Edition" with new animation for the old dialogue. Any takers?
Hurray for Slappy
Slappy Squirrel is honored at the Hotel Bomb Adventure for contributions as an cartoon actress. Villians from her old cartoons however are ready to get their revenge on her for years of abuse.
The Great Wakkorroti
Wakko burps his rendition of "The Blue Danube Waltz." Your hosts discuss how this segment isn't as funny for them as it was when they were kids. Kids today however appear to still love the segment!
A special thanks to Lee Conrad for letting us play a clip of his youtube video!  He hosts a podcast called KISSTORY SCIENCE THEATRE (http://kisstorysciencetheatre.blogspot.ca) where they talk all things Kiss.

You can find more from Lee at:
Kid Feedback!
What do some kids think about this episode and Animaniacs in general? Joey interviews some kids to find out!
Twitter Poll
Will the announcer get fired? Listen to find out! Then vote at twitter.com/animanicast or search twitter for #animanicastpoll to make your voice heard!
Listener Feedback
Feel free to send in your own mp3 and we just might read or play it on the podcast! If you like the show, send in your own positive review on iTunes! This will help ensure that other fans can find the show!
#YakkosWorld
Join the fun! First, take a picture of a Yakko doll, toy, or just a picture of Yakko in front of something in your hometown! Don't forget to use the hashtag #YakkosWorld and we will retweet it to share it to everyone.
Contact us
First you can send an email to [email protected]
Then you can follow us on twitter.com/animanicast
Finally, you can like us on Facebook.com/animanicast
Different ways to support the show!
If you'd like to support our show, first make sure to subscribe with your favorite podcast catcher. Then leave a five-star positive review for us on iTunes, it really helps! Finally, if you want to help fund the show and get some really cool hand prepared decals in the process click HERE!
Cover art by @jedishua | Intro Music performed by Kontra5t
---
About The Animanicast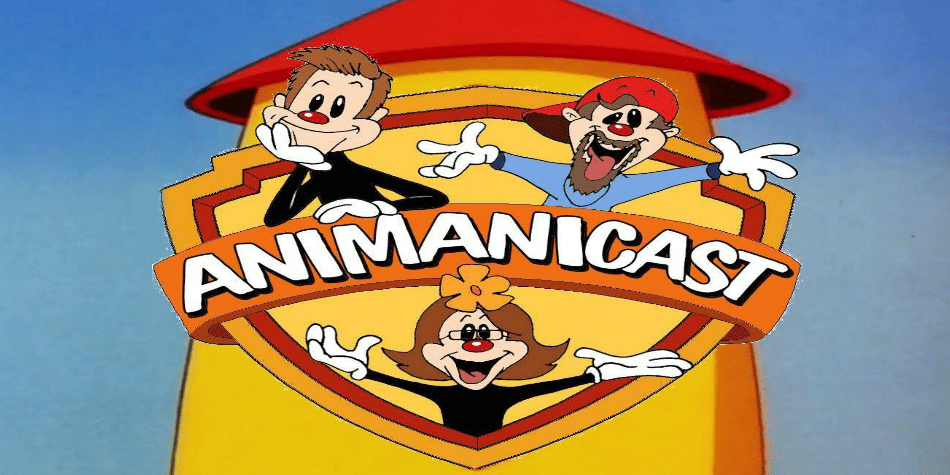 The Animanicast is a podcast dedicated to the classic animated television series Animaniacs. Join your hosts Joey, Nathan and Kelly as they revisit each episode in the order in which they were released. They'll discuss their favorite moments, jokes, characters as well as their memories of first watching the episode. Pop cultural references are also discussed in detail. (You might just learn some cool facts!) In the end, each episode receives a "Water Tower Rating" from the hosts. Cue up an episode of Animaniacs on Netflix or on DVD and then listen to the Animanicast to keep the fun going!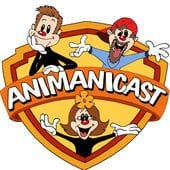 The Animanicast is a podcast dedicated to the classic animated television series Animaniacs. Join your hosts Joey, Nathan and Kelly as they revisit each episode in the order in which they were released. They'll discuss their favorite moments, jokes, characters as well as their memories of first watching the episode. Pop cultural references are also discussed in detail. (You might just learn some cool facts!) In the end, each episode receives a "Water Tower Rating" from the hosts. Cue up an episode of Animaniacs on DVD or Hulu and then listen to the Animanicast to keep the fun going! Cover art by @jedishua Intro Music performed by Kontra5t