It's time for the Animanicast: Discussing Tiny Toons Music Television
Join your hosts Joey, Nathan and Kelly in the "Animanicast!" A podcast dedicated to Animaniacs! Today Joey, Nathan and Kelly once again skip ahead in the cartoon timeline and talk about another of Kelly's favorite episodes of Tiny Toon Adventures entitled "Tiny Toons Music Television" featuring videos from They Might Be Giants: "Istanbul (Not Constantinople)" and "Particle Man."

Each week, Joey, Nathan and Kelly revisit an episode of Animaniacs, Tiny Toon Adventures, Pinky and the Brain, or Freakazoid! Today, your hosts talk about another of Kelly's favorite episodes of Tiny Toon Adventures entitled "Tiny Toons Music Television."  The three talk about each segment in today's episode and then give the episode a water tower rating!

Tiny Toons Music Television
Throughout today's episode Buster and Babs introduce each segment as the resident VJs of Tiny Toons Music Television. They show us a wall of phones, we meet Julie Bruin, and we get to see the one and only Fuddonna!
Istanbul (Not Constantinople)
In the first segment of Tiny Toons Music Television, Plucky is sent on a mission to rescue a jade duck statue that looks a lot like Plucky himself. He sets out with Hamton to steal the statue back from Montana Max and his goons only to be chased back through the desert on camels. Unfortunately Plucky breaks the statue as soon as he gets his reward (or his reward gets him.)
This video is sung by the band They Might Be Giants but they weren't the first ones to sing it! The hosts discuss their favorite moments in the cartoon and in this song.
Particle Man
Plucky is Particle Man and he is in the wresting ring going up against Triangle Man, Universe Man and even the Crusher when he changes outfits from Particle Man to Person Man. Plucky tries to face off against the three foes but he doesn't stand a chance.
This second song from They Might Be Giants features some great action and animation. The hosts reflect on this cartoon and on their shared love of They Might Be Giants.
Respect
Babs is singing to Aretha Franklin's classic hit "Respect" in a library, a court room, a funeral and an operating room! The ones she bothers however get back at her so that they can be respected.
This cartoon has lots of writers and animators in the background! Plus a cameo from Batman (sorta.)
Money (That's What I Want)
Montana Max sings about money and how much he wants it. In the end though, he has nothing and Joey actually feels sorry for him. This video has lots of energy, great animation and Ralph the Guard?
Top Secret Apprentice
In this instrumental salute to "The Sorcerer's Apprentice," Bugs Bunny is working on the new computer animation wing of ACME Looniversity. While he's away, Buster jumps onto the controls but quickly falls asleep. Buster dreams of flying through space, swimming through the ocean, flying on flies and going into the past to the age of dinosaurs. Buster's imagination almost gets out of hand!
This instrumental segment of Tiny Toons Music Television features impressive animation, great action and an awkward ending that the hosts don't really like.
Join the Party!
Head on over to Discord.Animanicast.com today to join our RetroZap discussion group. You'll get to chat with the hosts of this show as well as the hosts of other RetroZap podcasts!
Different Ways to Support Our Show
If you'd like to support out show there's lots of ways to do it! First of all, you could go onto Apple Podcasts and leave us a five-star positive review.
Also, don't forget to tell a friend about the show! Your retweets and post shares help others find us.
By going to Amazon.Animanicast.com you can find some of the newest Animaniacs merchandise including clothing, toys, videos, and even books written by some of the original writers of the show. Get some great stuff and help support our show! You can even use Amazon.Animanicast.com as your portal to Amazon on your next shopping trip and you'll still be supporting our show with any purchase you make.
You could also purchase some hand prepared decals from Joey at Decals.Animanicast.com
Interested in getting some Animanicast MERCHANDISE? It's in stock now at TeePublic! Get yours at Teepublic.Animanicast.com
If you like this episode, check out our previous episode here!
---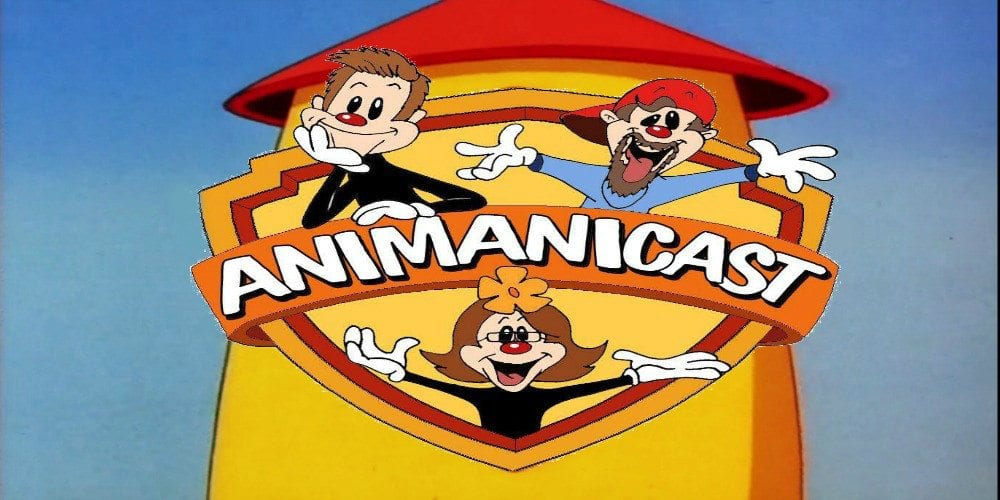 click banner for all episodes and homepage
The Animanicast is a podcast dedicated to the classic animated television series Animaniacs. Join your hosts Joey, Nathan and Kelly as they revisit each episode in the order in which they were released. They'll discuss their favorite moments, jokes, characters as well as their memories of first watching the episode. Pop cultural references are also discussed in detail. (You might just learn some cool facts!) In the end, each episode receives a "Water Tower Rating" from the hosts. Cue up an episode of Animaniacs on DVD or Hulu and then listen to the Animanicast to keep the fun going!
Cover art by @jedishua Intro Music performed by Kontra5t and @JSQUADBMP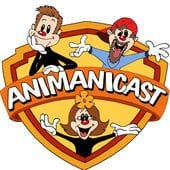 The Animanicast is a podcast dedicated to the classic animated television series Animaniacs. Join your hosts Joey, Nathan and Kelly as they revisit each episode in the order in which they were released. They'll discuss their favorite moments, jokes, characters as well as their memories of first watching the episode. Pop cultural references are also discussed in detail. (You might just learn some cool facts!) In the end, each episode receives a "Water Tower Rating" from the hosts. Cue up an episode of Animaniacs on DVD or Hulu and then listen to the Animanicast to keep the fun going! Cover art by @jedishua Intro Music performed by Kontra5t