It's time for the Animanicast: Discussing the First Episode of Freakazoid!
Join your hosts Joey, Nathan and Kelly in the "Animanicast!" A podcast dedicated to Animaniacs! Today Joey, Nathan and Kelly talk about the first episode of  Freakazoid and give it a water tower rating! This is cult-classic cartoon show had a big influence of Joey and Nathan growing up and it's Kelly's first time watching it! What will the three think of the show today? Listen to find out!

Each week, Joey, Nathan and Kelly revisit an episode of Animaniacs, Tiny Toon Adventures, Pinky and the Brain, or Freakazoid! Today, your hosts talk about the premiere episode of Freakazoid which can be found on DVD as well as streaming on VRV! The three reflect talk briefly about the background of Freakazoid and their memories of watching it on Kids' WB. Then they summarize and review each freaky segment!

Five Day Forecast
Our episode starts off with one word: Terror. But don't worry! Freakazoid shows us that gray skies are gonna clear up!
The Dance of Doom
Students at Dexter Douglass' high school are celebrating Daylight Savings Time but their good time is ruined when Cave Guy comes in and turns the event into a Dance of Doom! It's up to Freakazoid to save the day and through some singing, fawning over girls, and slapstick! But what about the mysterious stranger who turns beavers into gold? What will he have to do with our narrative? Not much! This first main segment is bound to amuse and possibly confuse you!
Handman
Freakazoid has a new sidekick: Handman! Or is it just his hand? This hilarious segment starts off with some action and adventure and ends with an intimate love scene! There's something for everyone with this cartoon, including multiple times where the cartoon could end… but decides to keep going anyway.
Phoenix Fan Fusion!
Nathan and Joey are scheduled to host an Animaniacs panel at Phoenix Fan Fusion on May 25th, 2019 at 10:30 am! If you'd like to see them, buy your passes now!
Join the Party!
Head on over to Discord.Animanicast.com today to join our RetroZap discussion group. You'll get to chat with the hosts of this show as well as the hosts of other RetroZap podcasts!
Different Ways to Support Our Show
If you'd like to support out show there's lots of ways to do it! First of all, you could go onto Apple Podcasts and leave us a five-star positive review.
Also, don't forget to tell a friend about the show! Your retweets and post shares help others find us.
By going to Amazon.Animanicast.com you can find some of the newest Animaniacs merchandise including clothing, toys, videos, and even books written by some of the original writers of the show. Get some great stuff and help support our show! You can even use Amazon.Animanicast.com as your portal to Amazon on your next shopping trip and you'll still be supporting our show with any purchase you make.
You could also purchase some hand prepared decals from Joey at Decals.Animanicast.com
Interested in getting some Animanicast MERCHANDISE? It's in stock now at TeePublic! Get yours at Teepublic.Animanicast.com
If you like this episode, check out our previous episode here!
---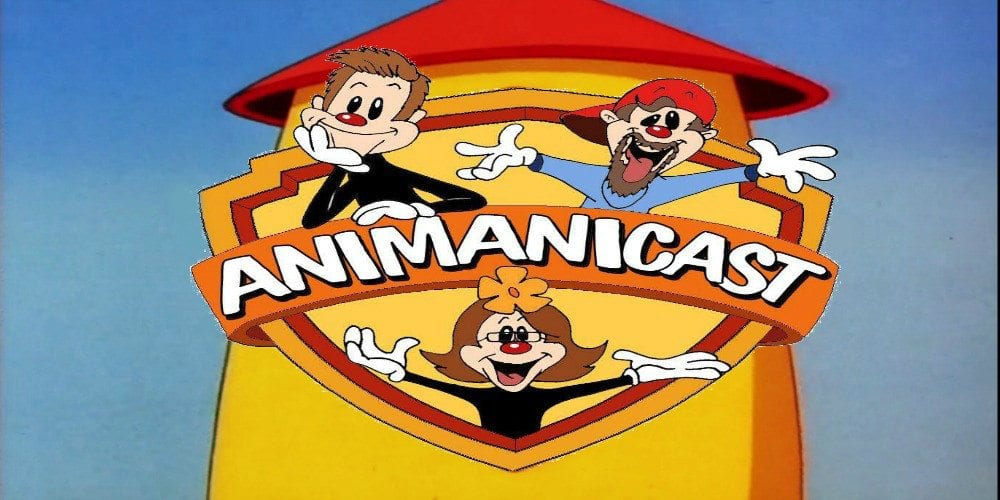 click banner for all episodes and homepage
The Animanicast is a podcast dedicated to the classic animated television series Animaniacs. Join your hosts Joey, Nathan and Kelly as they revisit each episode in the order in which they were released. They'll discuss their favorite moments, jokes, characters as well as their memories of first watching the episode. Pop cultural references are also discussed in detail. (You might just learn some cool facts!) In the end, each episode receives a "Water Tower Rating" from the hosts. Cue up an episode of Animaniacs on DVD or Hulu and then listen to the Animanicast to keep the fun going!
Cover art by @jedishua Intro Music performed by Kontra5t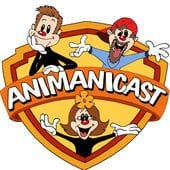 The Animanicast is a podcast dedicated to the classic animated television series Animaniacs. Join your hosts Joey, Nathan and Kelly as they revisit each episode in the order in which they were released. They'll discuss their favorite moments, jokes, characters as well as their memories of first watching the episode. Pop cultural references are also discussed in detail. (You might just learn some cool facts!) In the end, each episode receives a "Water Tower Rating" from the hosts. Cue up an episode of Animaniacs on DVD or Hulu and then listen to the Animanicast to keep the fun going! Cover art by @jedishua Intro Music performed by Kontra5t