It's time once again for the Animanicast! Here's episode ten with "King Yakko!"
Join Joey, Nathan, and Kelly for the tenth episode of the "Animanicast!" A podcast dedicated to the classic 90s cartoon show Animaniacs! This time they cover episode 10, "King Yakko."
                        
---
---
Animaniacs S01E10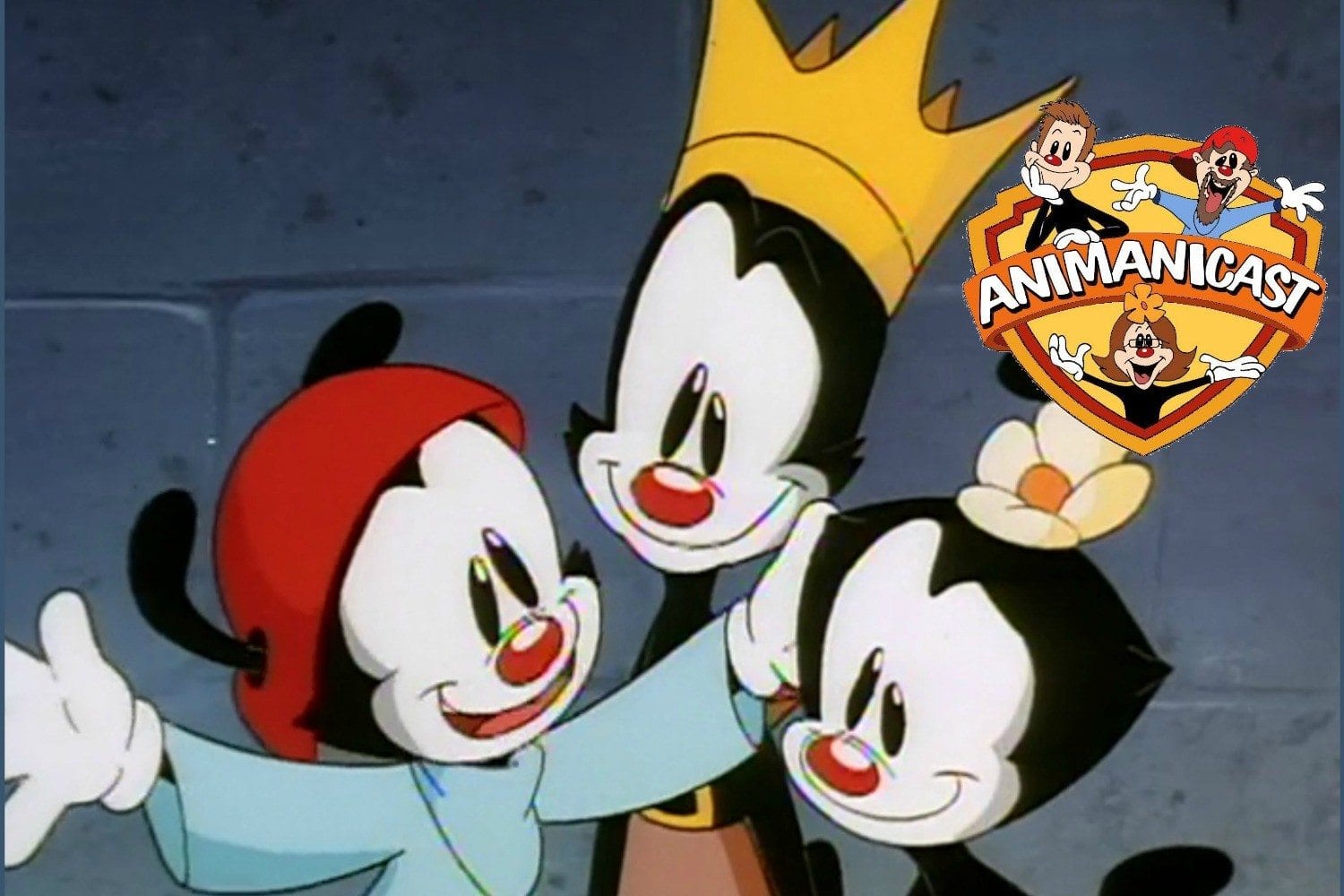 Each and every week, your hosts revisit an episode of the series in the order in which they first premiered. They discuss their favorite jokes, gags, and discuss all the cultural references they can find! Each episode is given a "Water Tower Rating" by the hosts. How many water towers will this episode get? This tenth episode features "King Yakko."
King Yakko
In the second Animaniacs episode to feature one plot line the Warner siblings go to Anvilania where Yakko is the heir to the throne. This zany episode features many references to the classic Marx Brothers film "Duck Soup" and features two actors from "This Is Spinal Tap." Listen to your hosts talk about their favorite lines and discuss the celebrity and pop cultural references that some folks today might not know. Does Nathan really not know who Bob Hope was?
Also… was that a bearded woman at the end?
Check out Tom Ruegger's blog to see Yakko get up close and personal with Prime Minister Nurse.
 
Thanks to @Darth_Hound for this fantastic submission of Supreme Leader Yakko!
Twitter Poll
Last week's twitter poll results are shared. Vote on twitter.com/animanicast to make your voice heard!
iTunes Review Contest Results!
Listen to find out who won the Animaniacs decal package! If you didn't win, don't worry! There will be other chances to win other Animaniacs related prizes .You can go to iTunes and leave a positive review. You'll be helping the show out!
Listener Feedback
If you like the show, send in your own positive review on iTunes! This will help ensure that other fans can find the show!
#YakkosWorld
Join the fun! First, take a picture of a Yakko doll, toy, or just a picture of Yakko in front of something in your hometown! Then use the hashtag #YakkosWorld and we will retweet it to share it to everyone.
Contact us
You can send an email to [email protected]
See us on twitter.com/animanicast
Facebook.com/animanicast
One last way to support the show!
If you'd like to support our show, and get some really cool decals in the process click HERE!
Cover art by @jedishua | Intro Music performed by Kontra5t
---
About The Animanicast

The Animanicast is a podcast dedicated to the classic animated television series Animaniacs. Join your hosts Joey, Nathan and Kelly as they revisit each episode in the order in which they were released. They'll discuss their favorite moments, jokes, characters as well as their memories of first watching the episode. Pop cultural references are also discussed in detail. (You might just learn some cool facts!) In the end, each episode receives a "Water Tower Rating" from the hosts. Cue up an episode of Animaniacs on Netflix or on DVD and then listen to the Animanicast to keep the fun going!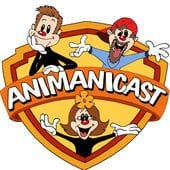 The Animanicast is a podcast dedicated to the classic animated television series Animaniacs. Join your hosts Joey, Nathan and Kelly as they revisit each episode in the order in which they were released. They'll discuss their favorite moments, jokes, characters as well as their memories of first watching the episode. Pop cultural references are also discussed in detail. (You might just learn some cool facts!) In the end, each episode receives a "Water Tower Rating" from the hosts. Cue up an episode of Animaniacs on DVD or Hulu and then listen to the Animanicast to keep the fun going! Cover art by @jedishua Intro Music performed by Kontra5t