It's time for the Animanicast! Here's episode eighty two-a featuring an interview with Animaniacs creator Tom Ruegger and writer/voice actor Paul Rugg!
Join your hosts Joey, Nathan and Kelly in the "Animanicast!" A podcast dedicated to the classic 90's cartoon show Animaniacs! Today's episode features a discussion with not only the creator of Animaniacs, Tom Ruegger, but with Paul Rugg who not only wrote for the show, but also provided several voices for the show as well! This is an episode you won't want to miss. Laugh along with the hosts and learn some really interesting information on how Animaniacs was written!
---
Animanicast #82a: A Discussion with Paul Rugg and Tom Ruegger About Writing Animaniacs
Each and every week, Joey, Nathan and Kelly revisit an episode of Animaniacs in the order in which they first premiered. They discuss their favorite jokes, gags, and discuss all the cultural references they can find. Today's episode is a very special episode however as the hosts invite Animaniacs creator Tom Ruegger and writer and actor Paul Rugg!
A Discussion with Paul Rugg and Tom Ruegger About Writing Animaniacs
Paul Rugg's Reflections on Animaniacs
He's written some of the most hilarious episodes and songs in Animaniacs, he's also the voice of Albert Einstein, Mr. Director, Mr. Clown, and Freakazoid! Paul Rugg joins us for the first time to discuss ho he got involved working on the show, memories of writing some specific episodes, his comedic influences, and his writing process. Paul even shares how he came up with the idea of his viral video that shows him petting his dog Lucky, (who wasn't in the mood to be pet.)
Tom Ruegger also shares his thoughts on why Paul's scripts are so amazing and why Paul is a "comedy genius."
Tom Ruegger Sketches
You'll probably hear Tom moving the table around and making little noises while he talks. Well, Tom has a tendency to sketch while he talks with us, and this time he's shared some really amazing sketches, including one of the Warners! Thank you Tom for sharing this fantastic artwork with us!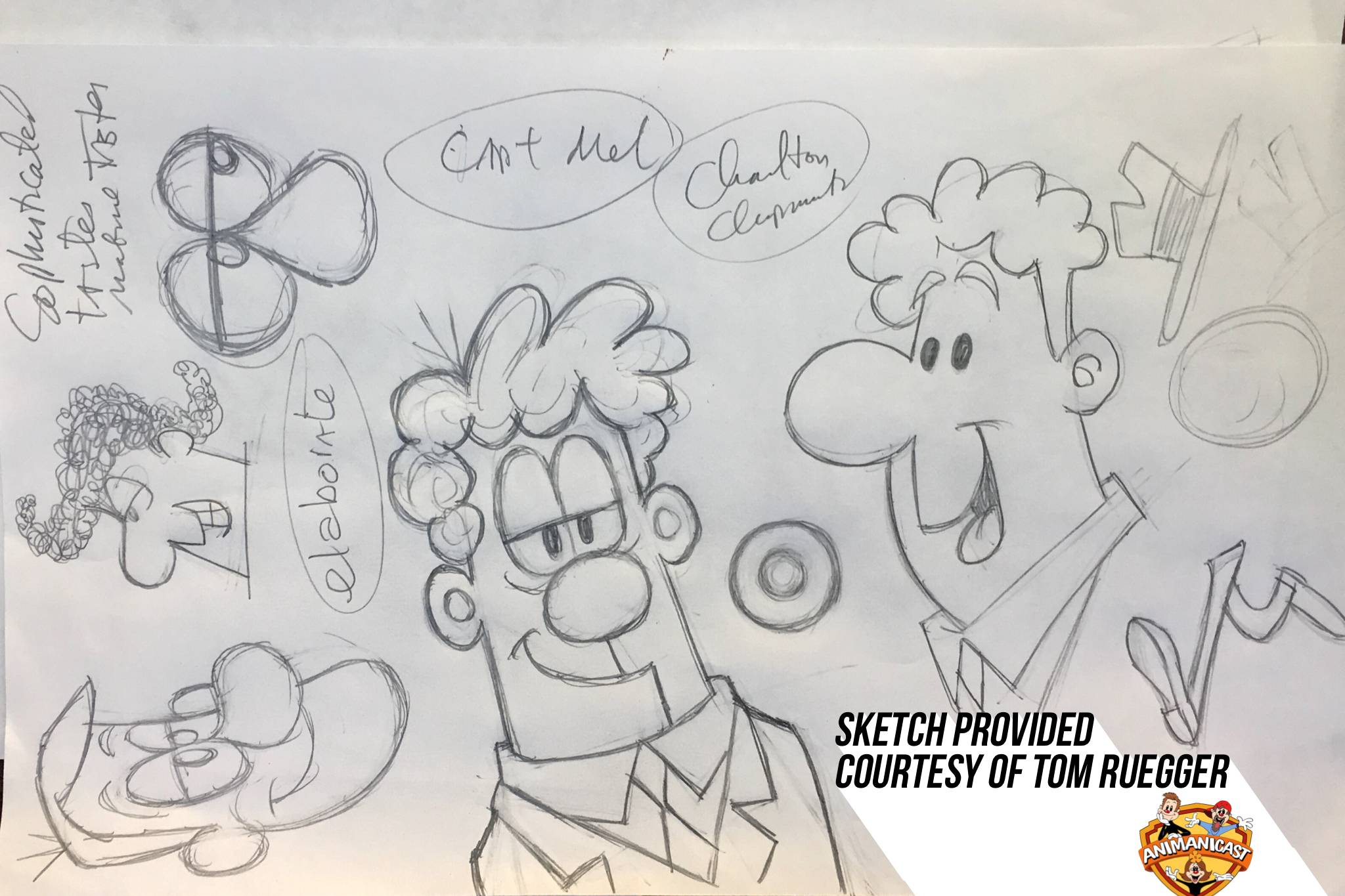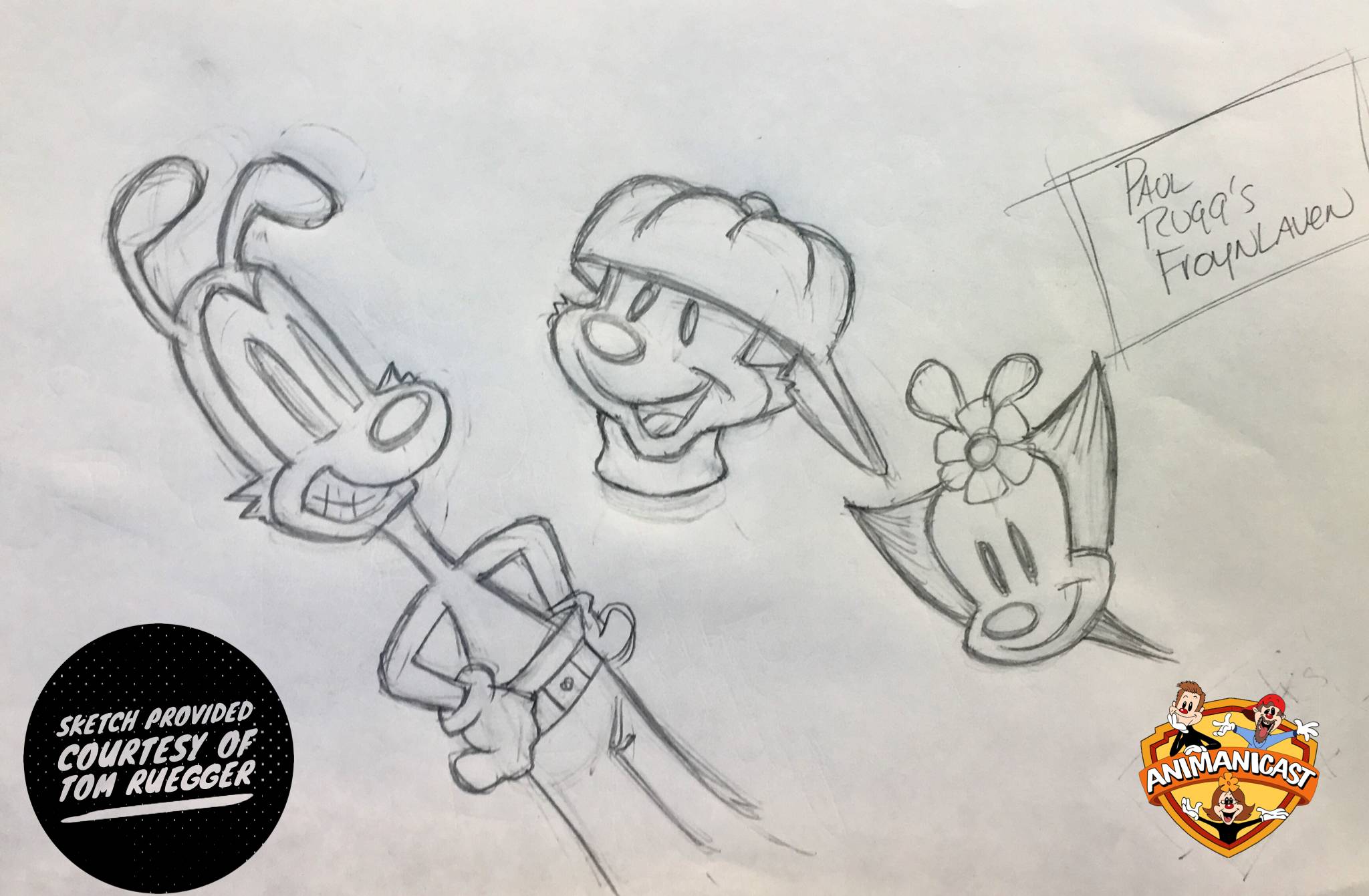 Keep up with Tom and Paul Online
You can check out Tom Ruegger's blog by going to Cartoonatics.Blogspot.com.
Paul can be found on twitter at twitter.com/pkrugg and you can subscibe to his YouTube channel as well, "Paul Rugg's Froynlaven."
Join the Party!
Head on over to Discord.Animanicast.com today to join our RetroZap discussion group. You'll get to chat with the hosts of this show as well as the hosts of other RetroZap podcasts!
Today's Sponsor: Teepublic.com!
Head over to our merchandise store to support the artists at TeePublic and our show as well! Simply check out the designs at teepublic.animanicast.com and then pick out a shirt, mug, cell phone case, or any other merchandise available!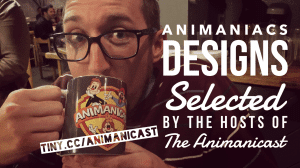 Different Ways to Support Our Show
If you'd like to support out show there's lots of ways to do it! First of all, you could go onto Apple Podcasts and leave us a five-star positive review.
Also, don't forget to tell a friend about the show! Your retweets and post shares help others find us.
You could also purchase some hand prepared decals from Joey at Decals.Animanicast.com
Interested in getting some Animanicast MERCHANDISE? It's in stock now at TeePublic! Get yours at Teepublic.Animanicast.com
If you like this episode, check out the previous one!
---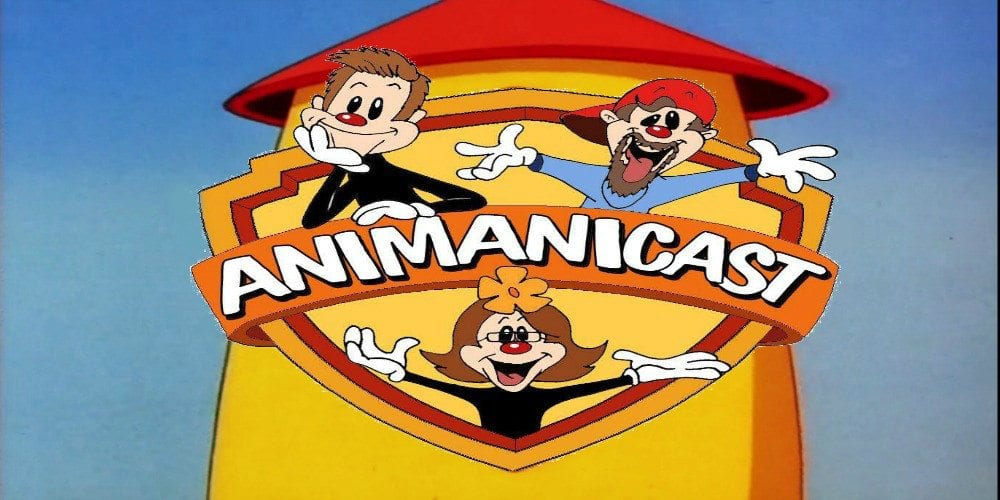 click banner for all episodes and homepage
The Animanicast is a podcast dedicated to the classic animated television series Animaniacs. Join your hosts Joey, Nathan and Kelly as they revisit each episode in the order in which they were released. They'll discuss their favorite moments, jokes, characters as well as their memories of first watching the episode. Pop cultural references are also discussed in detail. (You might just learn some cool facts!) In the end, each episode receives a "Water Tower Rating" from the hosts. Cue up an episode of Animaniacs on DVD or Hulu and then listen to the Animanicast to keep the fun going!
Cover art by @jedishua Intro Music performed by Kontra5t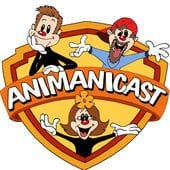 The Animanicast is a podcast dedicated to the classic animated television series Animaniacs. Join your hosts Joey, Nathan and Kelly as they revisit each episode in the order in which they were released. They'll discuss their favorite moments, jokes, characters as well as their memories of first watching the episode. Pop cultural references are also discussed in detail. (You might just learn some cool facts!) In the end, each episode receives a "Water Tower Rating" from the hosts. Cue up an episode of Animaniacs on DVD or Hulu and then listen to the Animanicast to keep the fun going! Cover art by @jedishua Intro Music performed by Kontra5t